Jay Hernandez is an English Major with a Minor in Business at Portland State University. As an avid lover of literature, she hopes to one day pursue a career out of her writing. Jay enjoys creating poetry that follows themes of honesty, intimacy, self, and love. When she isn't updating her personal portfolio or working on her soon to be published poetry album, Jay finds herself shopping at thrift stores with friends, spending time with her loved ones, and eating sushi.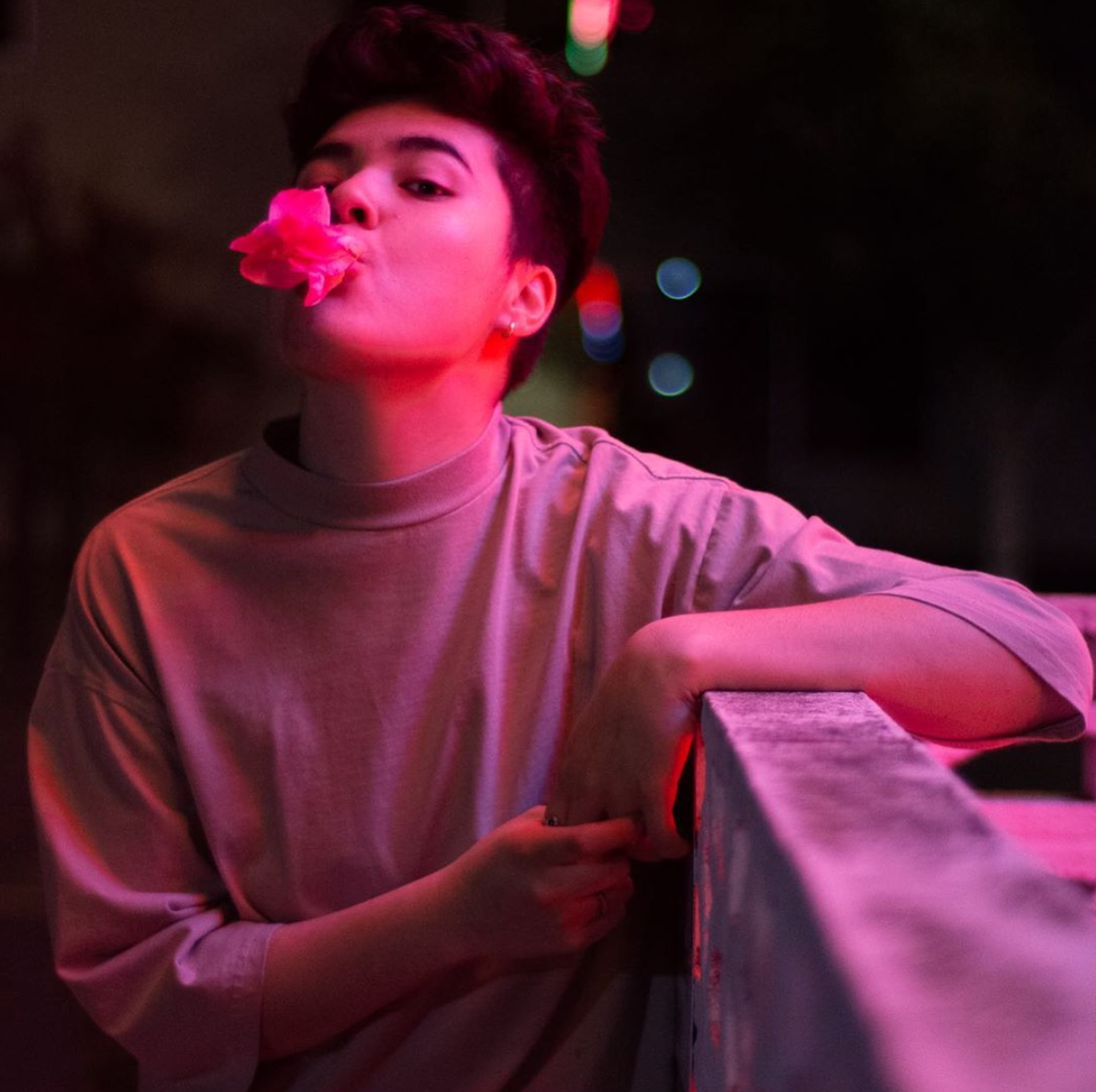 Q: How would you describe your identity?
A: I think culturally I've been brought up in a very Westernized way so a lot of what encompasses my ethnicity —my mom being Filipino and my dad's family coming from Mexico— aren't the most influential details of my identity. I identify comfortably as a lesbian and express myself through a more masculine appearance for my comfort. My pronouns are she/her, and I would consider my identity to be a large part of my most creatively experimental art.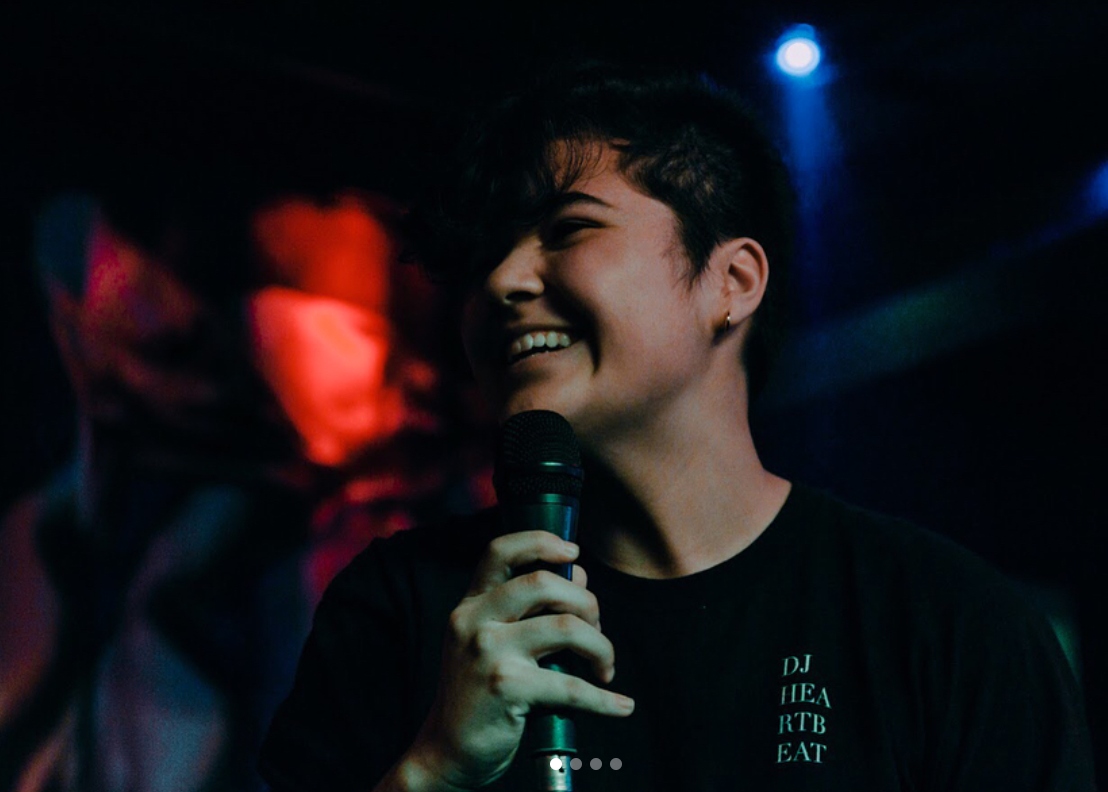 Q: What inspires you to create?
A: Writing poetry seems like it's always been the most natural way of mine to be honest. It used to be the hardest thing to write something that was personal to my life, but I quickly found that creative writing with fiction lacked the honesty I wanted to invest and feel. I'm inspired mainly by love: the person I love, the details I love, and the outside art that inspires me to define my love and myself.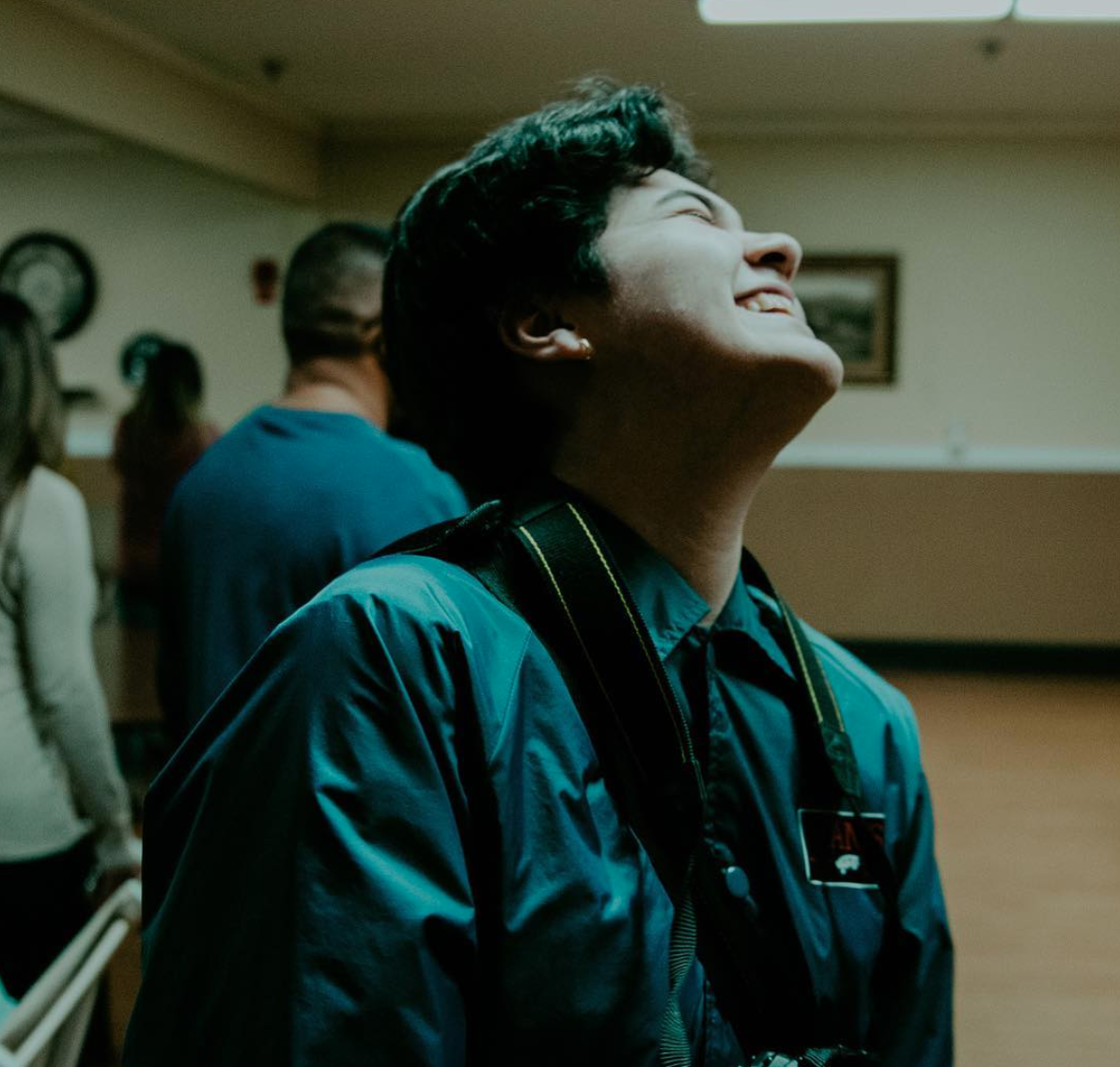 Q: What does your process look like when you are taking the seed of an idea and turning it into a finished product?
A: When an idea strikes me, I don't abandon it until it is finished. My iPhone notes are the sanctuary for all my ideas, and normally what happens is that the idea begins to execute itself and just flows out of me. It's abnormal for an idea to be left to simmer and added onto slowly day by day, but recently that process produced a product I was immensely proud of.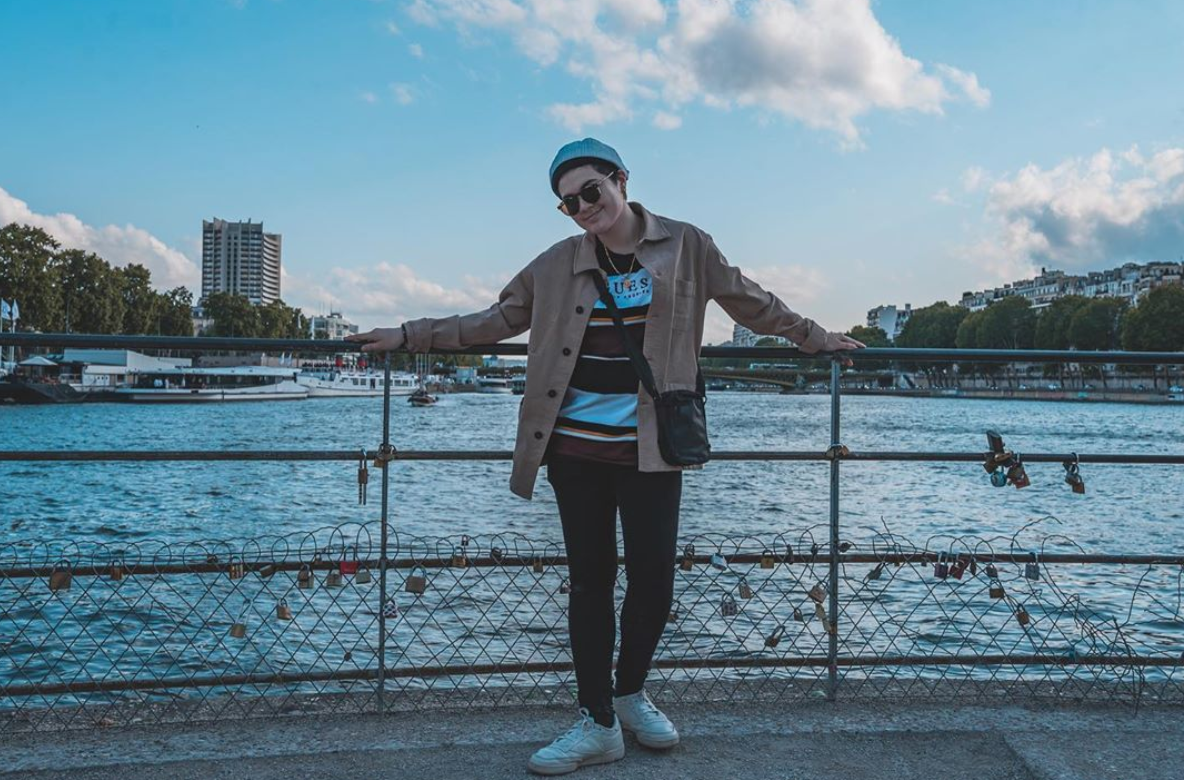 Q: What does it mean for you to be vulnerable in your work?
A: I know I've been really vulnerable in my work when I'm either nearly scared or wholly nervous to share the poem with my partner. Before the Instagram stories, before the website, before sharing with any other person, my girlfriend was the first person I ever shared my poetry with. I always tell her that she began this reign of poetry in my life, and I have deemed her since the poet in my heart. There are crude honesties in my poems as well as deep honesties that reveal my insecurities, my worries, my flexible thoughts. When a poem is really vulnerable, though, it can take me days to send it to my partner, and that's when I know I've shared myself to such a significant and revealing extent.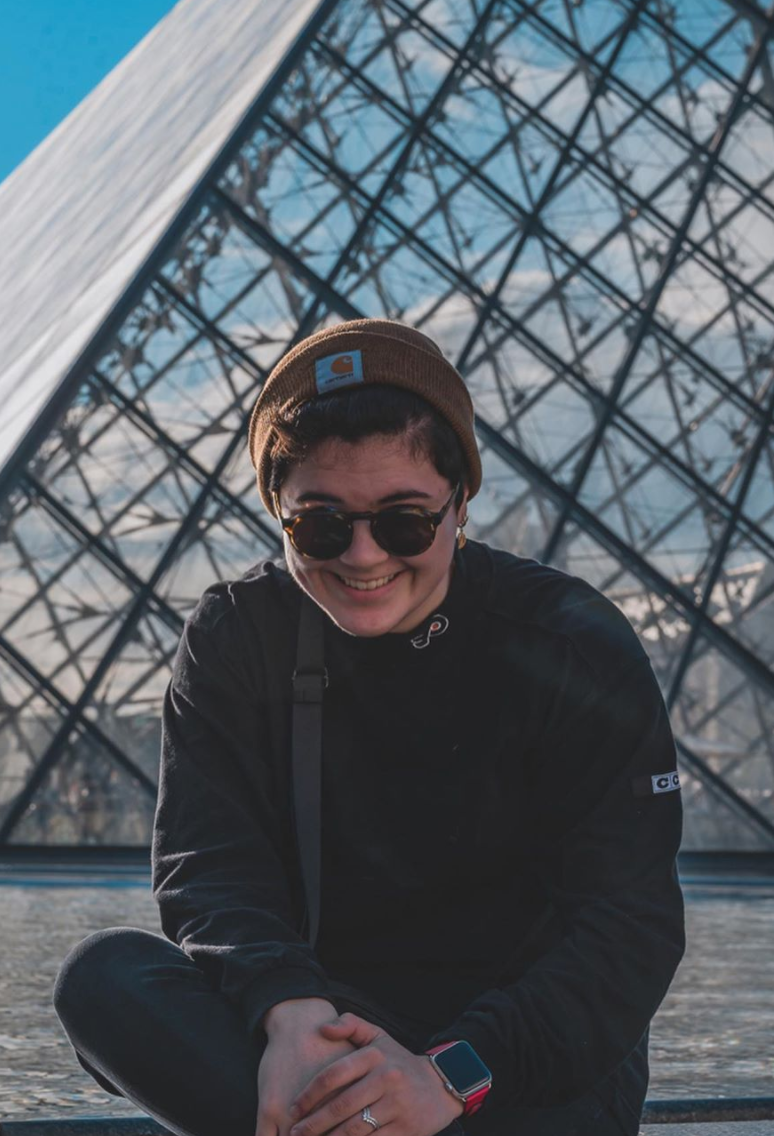 Q: How do you think your art communicates with you? How do you think it communicates with an audience? Is this communication important to the process of your art?
A: Sometimes I find that I've written something as an idea flows out that my brain seems to reassure me: "You'll understand this later." I begin to comprehend the details either immediately while I'm producing, or after the fact when revisiting what exactly sprawled itself out. I think my work is personal whether that's to the truths of my identity, thoughts, or fears or in its inspiration from influences and references I know I will be 100% cognizant of (with the sacrifice being that the niche understanding of the poem could leave the audience being the original duo: me and my partner). I think the most important goal of my poetry has always been to keep it something I can take away from, and something that when someone else reads it they can appreciate the ambiguities that I paint prettily with imagery, color, and delight in my structure. I'm proud of the way I construct, and the risk I mentioned hasn't seemed to take away from the interest of the people I've shared it with online.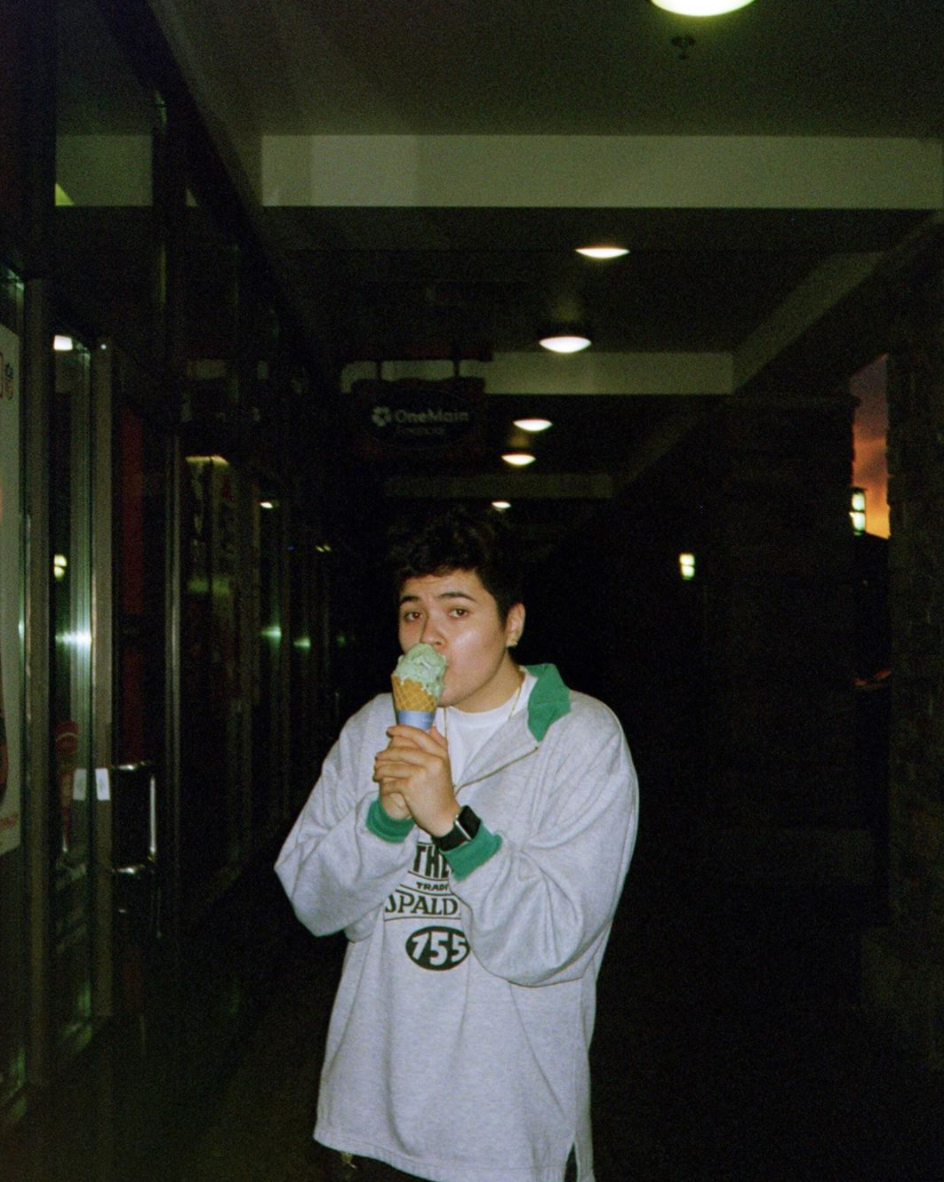 Q: What is your next project?
A: I'm currently working on a one-topic collection of poems that focus in on a loose theme. The easy "challenge" is ensuring that the theme matches the diction of the poetry, but the theme can sometimes direct the intention of the poem. I announced on my website Tangerine as my first project under this idea, and I'm currently working on the substance of the work with the intention of self-publishing. I feel driven to release something on my own terms, and I think so far the work that is being compiled for this project is a great array of my capabilities as a self-diagnosed poet. My site right now samples the work that is unincluded from this project and my other plans, so it doesn't reveal some of my best work, but when it comes time to share the best work with my audience, I'm convinced it will be worth the wait.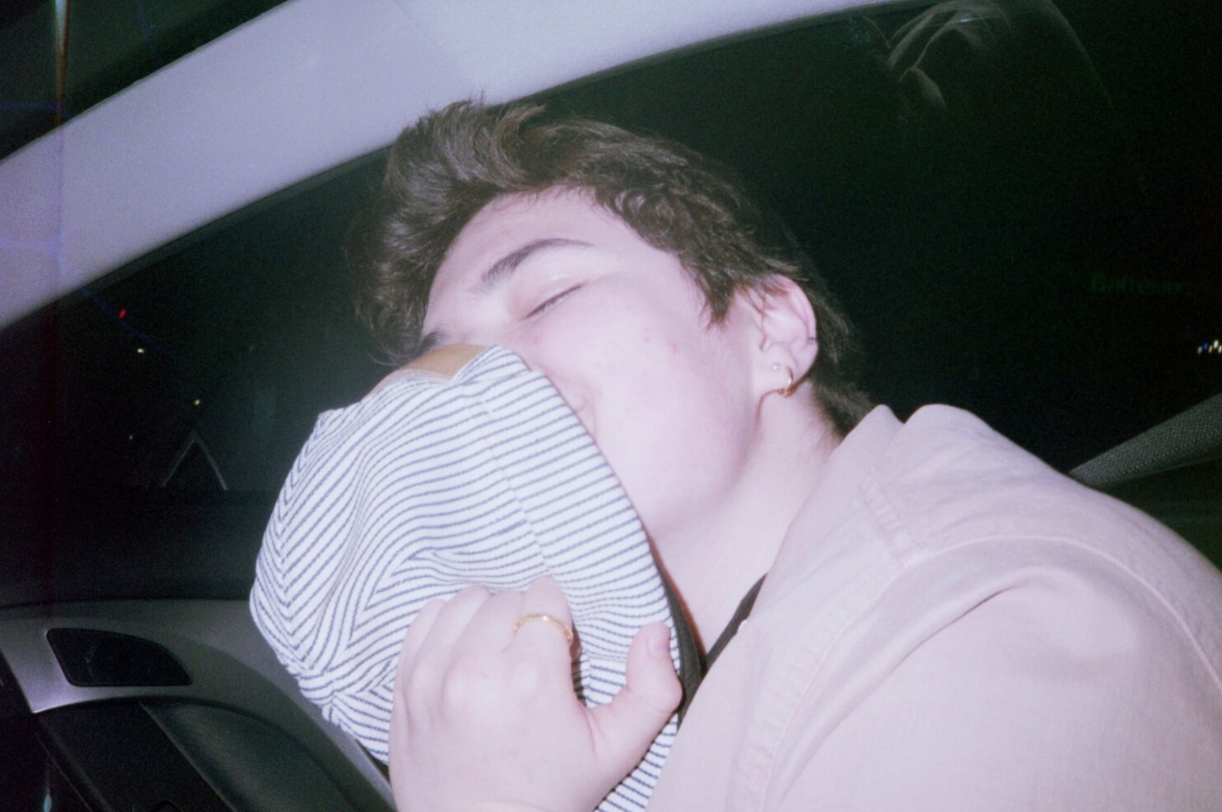 Q: As an artist, how would you define this phase of your life?
A: It has been transformative and blissfully vulnerable. I'm grateful to be in a position where when I'm honest, I know I'll be completely supported by the love that has gathered in support of my whole person. I would define this phase in my life to be a place that has put me headfirst into character development, as I am confronting myself in ways I have before, ways I have neglected, and ways that I'm sure I'll discover tomorrow.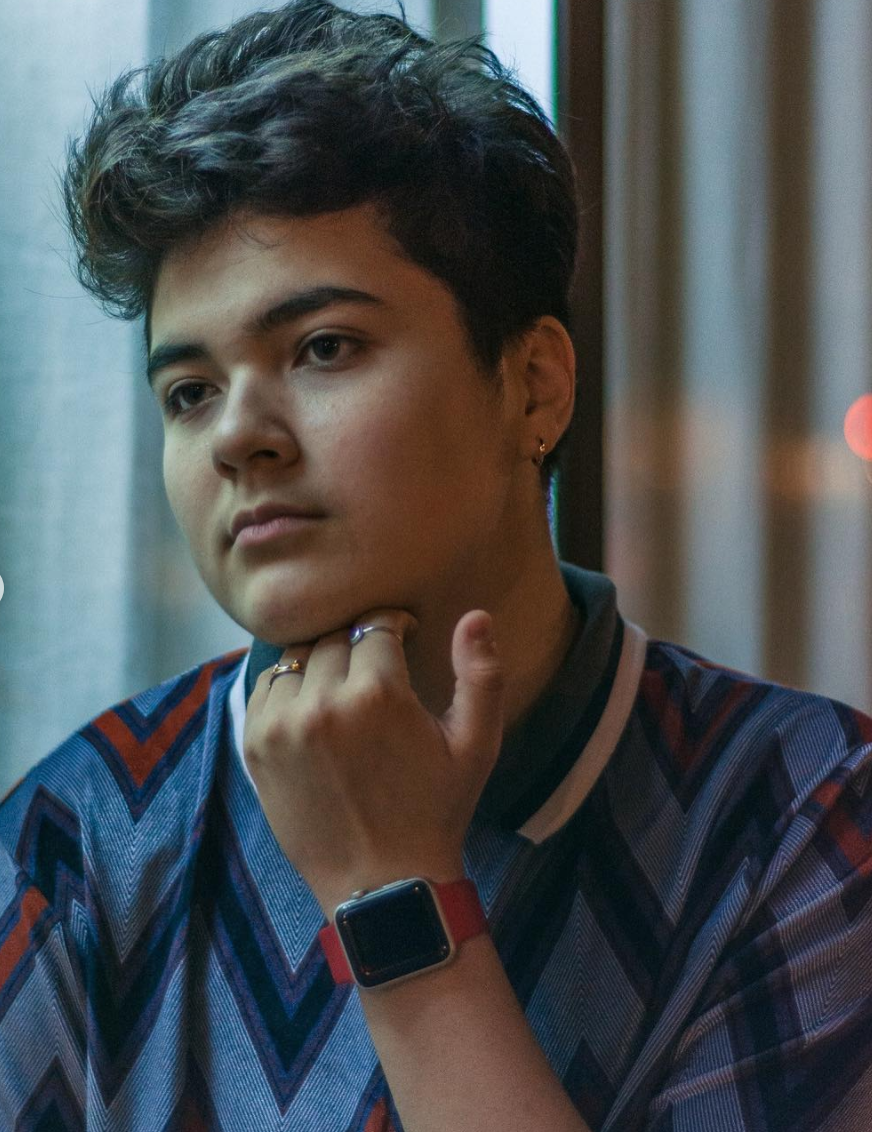 Q: How do you deal with "artist block"?
I often hear when I express that I've reached a block in my creativity that it will come again naturally, and while this is true for many great ideas, I like to force through the blocks. Sometimes dealing with an artist block can mean a break, but when I need writing most and can't find my way to produce off of an idea coming naturally I resort to opening up a new note on my iPhone and just beginning to write. I have had many great poems come to me this way, like many of the poems I've written for the project I'm working on.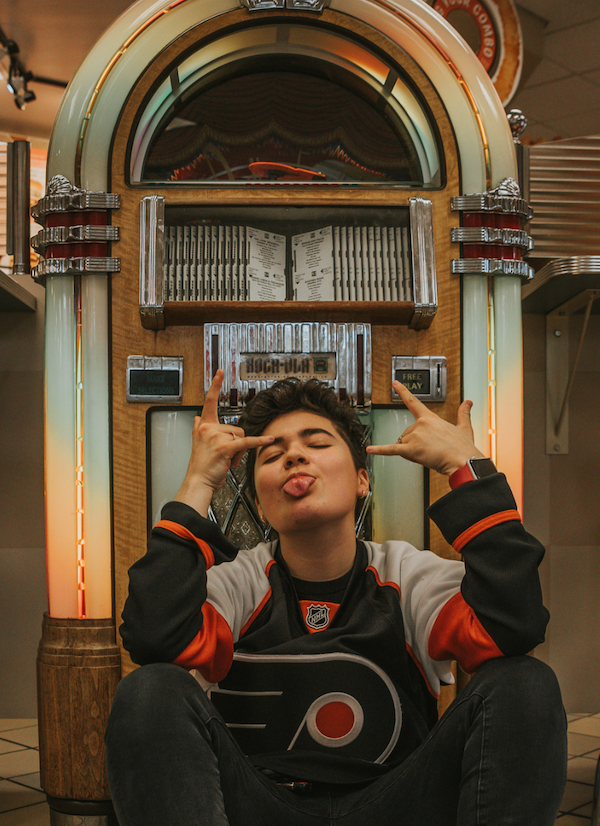 Q: What makes you happy?
I am blessed in and by this life to be able to admit that many things can make me happy. I have a love that makes me happy, and have found it so safely in the form of someone who is both my best friend and my lover. I could list things like movies, poems, friends, my brother, my dreams, my clothes, music, my skincare routine, my car, and my hair and all would be true but still not representative enough of how I don't think one aspect of my life denies me of being happy. I'm as lucky as my lucky stars have let me be, and they have been quite generous.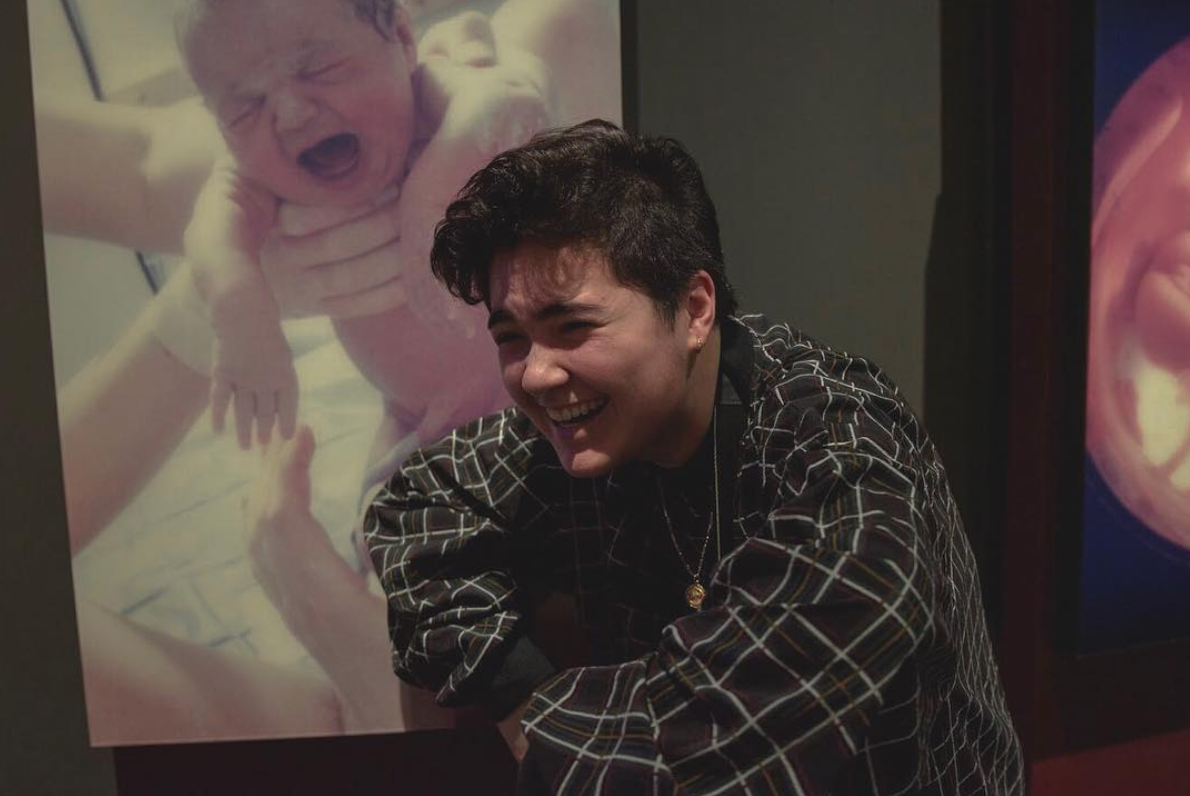 You can check out and support Jay's poetry by visiting her website, jayhernandezpoetry.com, where she catalogs her most recent work and publications. Follow her on Instagram, @by.jayhernandez and her personal Twitter @JayH503.