Thythy is a musician and poet studying at PSU who contributed to Pathos Literary Magazine in the Fall 2016 edition. We asked her some questions about her projects and inspirations.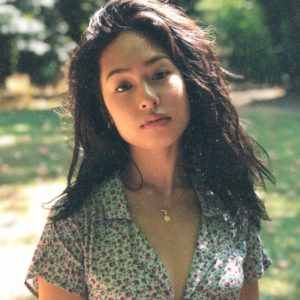 Q: What project(s) are you currently working on?
A: I am working on a full-length album to follow up the release of my EP "Lover Girl". I am in the middle of writing new material as well as collaborating with my musician friends to produce tracks with live instruments.
Q: Where do you draw inspiration from?
A: I draw inspiration from my own life. It is the most accessible to me for obvious reasons, but what's been really interesting is being able to look at certain events in my own life in different ways. I can look at one story from multiple perspectives and come out with several songs.
Q: What do you do about creative blocks?
A: When I have a creative block, I take a break. I may assign myself small writing exercises here and there, but I try my best not to force it. If I am uninspired then I take it as a sign that I need to go out and live my life.
Q: What are your goals?
A: My goal is to continue to express myself through any media that I gravitate towards. Creating music will always be my favorite go to project because it allows me to dabble in production, screenwriting for music videos, as well as being my own creative director. I think as long as I am creating, I will be meeting my goals.
Q: Do you have any advice for other artists?
A: My advice for other artists is to truly believe in yourself without any reservations of self-doubt. There is power in faith and when you instill this within your in own heart and mind, doors will open.