Cole is a poet, prose writer, and artist studying in the Creative Writing BFA program at PSU. He also does collages and makes postcards.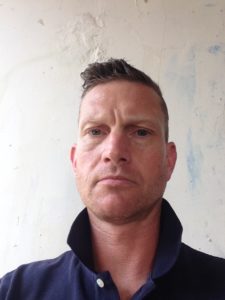 Q: What is your favorite book?
A: Hard to pick a favorite, but Godspeed, by Lynn Breedlove, is a great read and one heckuva book.
Q: Who are your favorite poets?
A: Gwendolyn Brooks, Galway Kinnel, Philip Lamantia, Emily Dickinson, and our own Rodney Koeneke.
Q: What themes do you like to explore in your work?
A: Identity, criminals, crime, criminal behavior, loneliness, death, escapism, teenage problems, small town problems, skateboarding, bicycling, dancing, drinking and drug use.
Q: What do you do about creative blocks?
A: I always have a few stories I am working on, a few poems, a few postcards, etcetera. If one is stymied I move to the next. I never get bored and I never stay still.
Q: What projects are you currently working on?
A: I have two books I am midway through, several short stories, and poems.