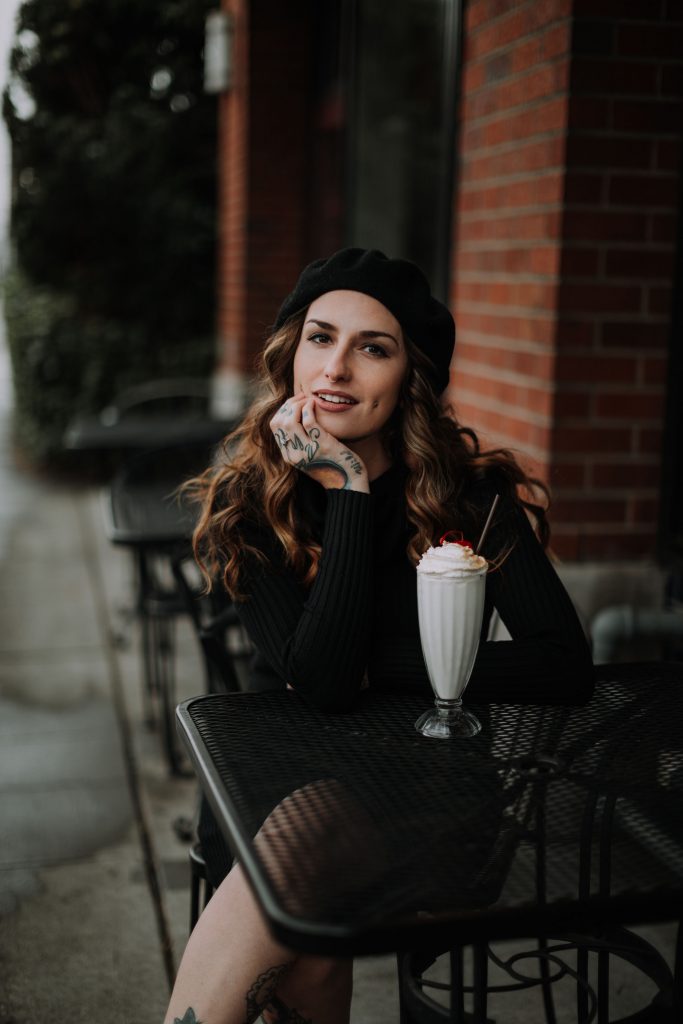 Bria is an artist studying Creative Writing as a junior at PSU.
Q: How does your daily life inspire your art?
A: I fill my life up with love. Whether that is my family, friends, scenery, or other creatives that inspire me. I believe that people respond better to honesty. They see through it if you try to bullshit them! So I try to always incorporate my personal experiences into my work. I'm also a new mother so I'm constantly learning new things about myself, my child, and the lenses I've been given through parenthood.
Q: What themes do you like to explore in your work?
A: I was raised Southern Baptist and moved here from the Bible Belt so my work tends to become fables. There always seems to be a lesson to be learned by the character. I also love to explore elements of good vs. evil and incorporate language into my work that creates a pastoral feel and honors my rural upbringing.
Q: What projects are you currently working on?
A: While on maternity leave this past term, I've been working on a series of short stories that pertain to my childhood, breaking social stigmas, becoming a woman, and pushing against the glass ceiling. I'm also a photographer and have been directing a lot of my creativity towards that. There is so many different beautiful elements to the PNW that can be expressed through writing AND visual art.
Q: Is it important that your art feels alive and in conversation with you?
A: I love this question! It made me dive into why I choose the projects that I do and how I feel towards them. If I'm being honest, I can make any project feel alive to me. It's about the challenge of trying new things outside of my comfort zone and finding a way that I can relate to it. If I just chose projects that came easy to me and perfectly aligned with who I feel that I am, I feel like I would stop growing as an artist. As far as my writing, I feel that I can twist any theme to still incorporate elements that I love. Writing about war? Let's sprinkle some magical realism in there! As far as photography goes, I love shooting anything and everything: babies, couples, lifestyle, branding headshots, etc.. I challenge myself to do it all!
Q: What is your favorite book?
A: I typically lean more toward short stories than I do full novels. As far as authors I love Ursula K. Le Guin, Gabriel Garcia Marquez, and Margaret Atwood.
As far as books, I'm obsessed with Lauren Groff's "Florida" right now. Its a compilation of short stories so I feel like I can get around the short story vs. novel hurdle with this one. Her prose work throughout the book has intoxicated me and challenged me to restructure my sentences in ways my brain wouldn't normally write.